On October 30th I posted those words
on my Facebook Wall – I just became a Grandpaw!  
And ever since then my world has turned  upside down.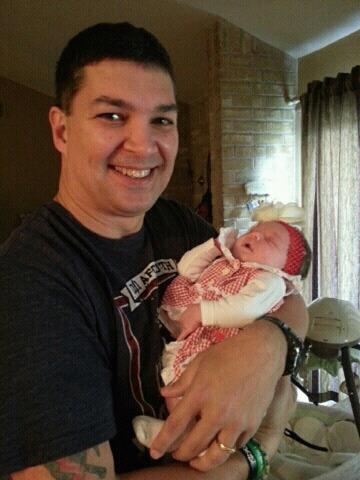 And Yesterday, on Thanksgiving – I was able
to spend the day with my son, his wife and
my Grand Daughter and my Daughters.
(Beverly is still on the East Coast helping
people impacted by Sandy.  It's the first time
in 22 Years we didn't spend Thanksgiving together)
Life is good.
I wanted to say Thank You for all that
YOU mean to me and for being with
me this past year.
I have been blessed with my own Family,
my Fire Department Family – and You.
And I hope as the year winds down
and our New Adventure in 2013 kicks off
that we enjoy the ride together.
(Here is where you can
connect with me

Connect With Terry )
Look forward to some Earth Shattering
Explosions together in 2013!
Terry Wygal
PS – some people commented on the weight
I have lost over the last few months.
I am down 25 Pounds now and way firmed
up from where I was.  You would know
that if you read my blog or my Facebook
page 😉
Happy Thanksgiving Y'all!