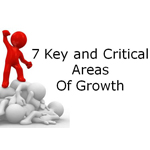 What you will hear during this Training Call:
Consistentciy – What ONE thing Michale Jordan did that Launched him head and shoulders above his competition.  And NO, we are Not talking about his jumping ability.
Why you Want and Need Skeptics in your life
How Big is your "Want To!"
Why being Bad Enough Long Enough helps YOU Believe in YOU – and then the rest of this is simple.
How to Expect MORE than others think is Possible!
Who needs to listen to this Training Call?
Simple- Ask yourself this – if You found your  own personal Job Application on your desk would you hire yourself based upon your performance in the last 30 days?
Learn the 6 Master Rules
How To:
Treat your Business like a Business
Focus on Doing the things that Make You Money
Be Consistent Daily
How To Expose Your Business Every Chance You Can
Train – Train – Train – How To Know your Business Inside and Out
You Have to Work with the People That Want It!
Take Massive Action!
Why Your Accountability is YOURS alone!
You as the Boss so YOU Set The Speed of Your TEAM –
Why your Attitude Determines your Altitude
How to become the Ultimate Team Player
*** All of this is on the Training call in the Video Above – the actual Training starts at about the 10 Minute Mark of the call
Terry Wygal